That's the question.. it sometimes, for unknown reasons, does not allow me to use my usual "Right-click project > Publish" option.
But of course the Project menu in the top menu bar works perfectly fine..
Problem: Publish option greyed out.
Solution(s) albeit with random result:
(Re)build Project.
Double clicking any file in the project.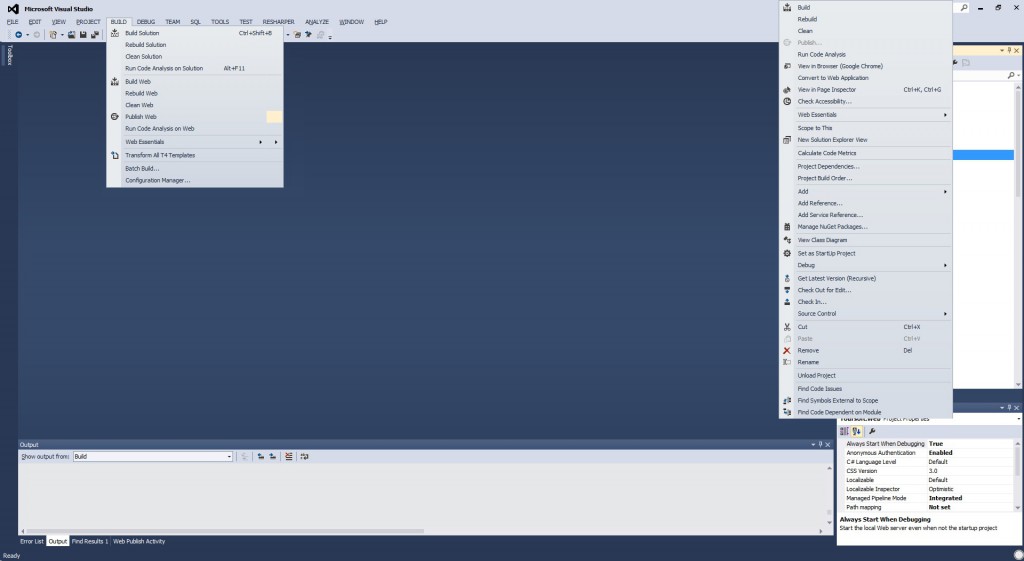 P.S. Another funny thing is.. try making a screenshot of context menu in Visual Studio, haha..